How did Keith become a therapist?

In January of 2000, Keith Bayer was a writer working in advertising on such brands as Bud Light, Penn Tennis, Head Racquet Sports and St. Louis Blues Hockey. At that time, he participated in a workshop named PAIRS. During the workshop, Keith was struck by all the confusing messages people had about what it means to be in relationship. He was also struck by all the stress, worry and general difficulties that get in the way of people being able to enjoy their lives. He felt there needed to be more people in the world available to help with these concerns. Keith felt that he should become one of those people.


Where did Keith train to become a therapist?

Keith has a Master of Social Work degree with a specialization in Family Therapy from Washington University in St. Louis. Keith also studied Cognitive Behavioral Therapy while at Wash. U. Shortly after finishing his degree, he began post graduate studies with Edward Harris, Ph.D., in Gestalt Therapy. Keith has done additional training in the couples counseling styles of PAIRS, John Gottman and Daniel Wile.

Keith has a special interest in meditation which he brings to his work with others when it is appropriate. He has studied the Shambala Warrior style of meditation. He has studied Tibetan Buddhist meditation with Lama Lobsang Palden. He has also studied clinical mindfulness meditation with Don Sloan, Ph.D. as well as Jon Kabat Zinn's Mindfulness-Based Stress Reduction.


Where has Keith worked?

Keith started his career in Crisis Counseling and Community Mental Health while living in St. Louis. He worked as a supervisor at Life Crisis Services—a member of the National Hopeline Network of suicide prevention hotlines. While there, he helped train students and volunteers while also manning the phones. Keith worked at Chestnut Healthsystems as an individual, couples and family therapist. While there, Keith started Chestnut's first men's group to support adult males in the various issues they face in their lives.

Upon arriving in Chicago, Keith began work at Evanston Northwestern Healthcare (now Northshore University Healthsystems) as a Crisis Social Worker in the emergency room and a Therapist in the Adult Partial Hospitalization program. Keith worked with patients using Cognitive Behavioral Therapy to help them deal with issues around Depression, Anxiety, Panic Disorder and Bipolar Affective Disorder.

Keith began his private practice in the Spring of 2004.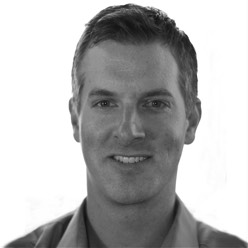 Keith's Specialties and Focus

Individual Therapy
Couples Therapy
Family Therapy
Group Therapy

Adolescents
Young Adults
Adults

CBT
DBT
Gestalt Therapy
EMDR
EFT (Emotional Freedom Technique)

Gottman Couples Counseling
Dan Wile Couples Counseling
Imago Therapy
Experiential Family Therapy

Mindfulness
Stress Reduction
Relaxation Therapy
Coherence-based Biofeedback (Heartmath)

Depression
Anxiety
Panic Disorder
Post Traumatic Stress Disorder
Bipolar Affective Disorder
Personal Growth
Spirituality
Men's Issues
Family of Origin
Self Esteem
Life Transitions